In the Chateau you can stay in the different guest rooms (chambres d'hôtes). There are rooms for 1, 2, 3 or 4 people.
Stay at the Château
In the Chateau you can stay in the various spacious to very spacious guest rooms (chambres d'hôtes). There are rooms for 1, 2, 3 or 4 people. The minimum number of nights is three and in high season rooms can only be booked for the whole week. Arrival time is between 4:00 PM and 8:00 PM. If you have to choose dinner with us on the day of arrival, please check in before 6.30 PM pm. Dinner is at 6.30 PM.  Check out before 10 AM.  The cuisine at Lothlorien is vegetarian. Meals are taken together outside on the terrace or insite in a spacious dining room. You may also use the sitting room, shop and office in the Chateau.
Prices
Minimum is 3 nights and during school holidays we only accept reservations for the entire week. Arrival day during seasonal weeks is Saturday or Sunday. Prices do not include € 4 tourist tax per person per booking.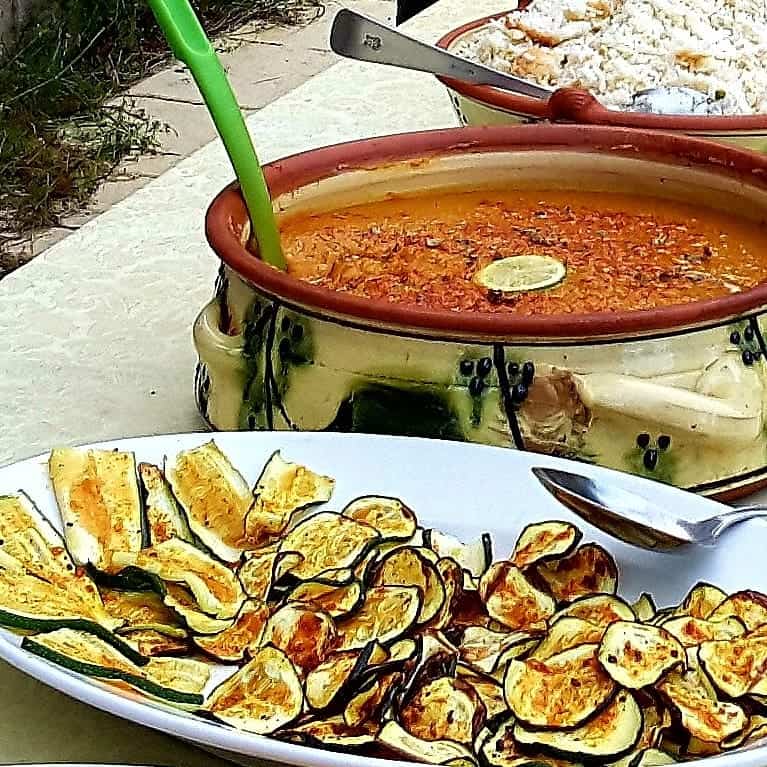 Breakfast, lunch, dinner
As a camping guest or Chateaugast you can enjoy a delicious vegetarian 3-course menu every evening on the terrace or in our lounge. You can also have breakfast in the morning, lunch in the afternoon or if you go out, prepare a lunch on the go in the morning. We offer camping guests a 3 meals per day package for € 40,- per day.
We think healthy and tasty food is important and we use organic products, often from our own vegetable garden, to prepare our dishes.
Of course we take dietary requirements on medical grounds into account as much as possible. Please indicate any dietary requirements when making the reservation (diet surcharge € 3 per day).
Two books have been written about nutrition on Lothlorien, both published by Frontier Amsterdam. "Eat Tasty, Live Healthy" is a compact basic book with everything everyone should know about nutrition. In the recipe book "Eat tasty, Live healthy" you will find easy, tasty, healthy recipes. Both books are available in our shop and can be ordered.